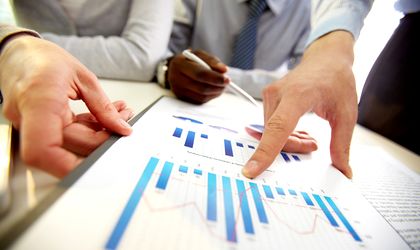 While in 2016 CEE property yields stood at 6 percent for office, 4 percent for retail and 6 percent for industrial, Romania kept a competitive edge at 7.5 percent for office and retail and 9 percent for industrial property, according to Colliers International's 2015 Global Investment Outlook study.
"Taking advantage of the positive background created in 2015 and several regional trends that will play in our favor, the capital market for real estate investments in Romania has an important opportunity in 2016 to convert the positive attitude of investors into transactions and strengthen these transactions into a sustained market liquidity," commented Robert Miklo, associate director within the investment department of Colliers International.
This depends on factors that we cannot influence, the expert says, such as the current volatility across global capital markets, but also on a factor that is well within our reach: the asking price. "Yields are decreasing for Romanian assets, increasing their prices, but an accelerated growth of expected price can quickly neutralize the perceived attractiveness by that part of regional investors, still a minority, that got the green light to invest in Romania," Miklo warned.
While absolute yields carry weight, the difference between them and the median cost for capital remains even more important, as it holds a direct interest for investors. This is "a chapter in which Romania's comparative advantage, considering current prices, is not so high," the pundit added.
Investors' interest in profitable yields reflect their appetite, encouraged also by the availability of financing lines, the study shows. Some 83 percent of investors reported their intention to use financing lines during this year, above the level of past years, due to the stabilization of the European financial system and improving credit conditions.
US investors are still interested in the potential of Europe, a third of them planning to invest in the region within the next 12 months, concentrating their attention more to continental Europe than the UK.
"In 2015, there were transactions totaling EUR 800 million on the investment market in Romania, similar to the previous year's record volume. While 2014 saw a series of unusual transactions, such as Auchan's acquisition of the Real galleries, in 2015 we saw a balanced and diversified market, able to attract more and more international investors' interest," stated Laurentiu Lazar, investment and evaluation director of Colliers International.
The office segment continued to hold the largest part of investments in the local market in 2015 (45 percent), while the industrial sector registered an increase leading up to 34 percent. The retail sub-market remained relatively constant during 2015, Colliers International says.
"We expect a positive development in terms of investor interest in the real estate market in Romania, especially since there are significant stock premium products in construction or in design phase on the office segment," Lazar concluded.
Property investments are expected to register rises across the CEE and EMEA regions also, sustained by positive signs brought by 2015. During the first three quarters of 2015 the two regions posted increases as compared to 2014, the highest being registered by EMEA (EUR 200 billion, a 30 percent hike), while the CEE posted a 9 percent rise.
According to the study, a European investment manager said they now see Bucharest as a similar market to Polish Tier 2 cities a couple of years ago. There is also evidence of more active local players focusing on smaller lot sizes and regional cities.
Natalia Martian