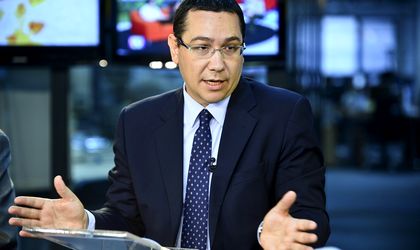 Romanian prime-minister Victor Ponta said on Monday that taxes will not be increased and no changes will be made to the current flat tax rate.
"It is useful or not, however you wish, for me to mention that the electoral campaign is over and that we will not change the flat tax rate, neither will we increase the taxes. In the end, these are the talk of every part during an election, but I want everyone to not worry about taxes going up. We have to prepare the budget for 2015-2016 which is meant to continue the economic growth and the social measures which backed up our growth," prime minister Ponta said, quoted by Mediafax.
Ponta also said he wishes to enter a dialogue with the new president Klaus Iohannis, also mentioning he would not resign from his prime-minister post.
Klaus Iohannis has been elected Romania's new president, having won 54.50 percent of the votes counted in 99.07 percent of the voting sections, according to the most recent data released by the Central Electoral Bureau BEC, and quoted by Mediafax. Current prime-minister Victor Ponta won 45.49 percent of the cast votes.