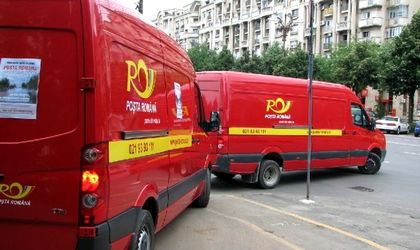 The Romanian Post's new managing board voted on Tuesday evening to appoint Ludwik Sobolewski (BVB general director) as board president and to replace Ion Smeeianu from the head of the institution with Alexandru Petrescu, according to hotnews.ro.
The new managing board includes Ludwik Sobolewski, Dante Stein (president of Tarom's managing board and former counselor to the prime-minister), Alexandru Petrescu (former president of the privatization commission for the Romanian Post), Rodica Bizdoaca (former manager at Oracle and IBM), Sorin Dita, beoit Plesca and Adrian Cighi (Fondul Proprietatea representative).
The Information Society Ministry has not made any official announcement regarding the changes yet.
Government sources informed on Tuesday evening that "at this hour, the new managing board reconvenes for the first time to discuss replacing Ion Smeeianu and naming an interim director, most likely Alexandru Petrescu".
Contacted by hotnews.ro on June 11, Ion Smeeianu only had this to say: "Thank you. Goodbye".
Razvan Cotovelea, minister of the Information Society, said on Tuesday that "the general shareholder meeting decided last week that all the members of the managing board will be revoked except for the FP representative".
The general shareholder meeting did not have the authority to disband the managing board without Cotovelea's mandate, given that Information Society ministry controls 75 percent of the Romanian Post's shares.