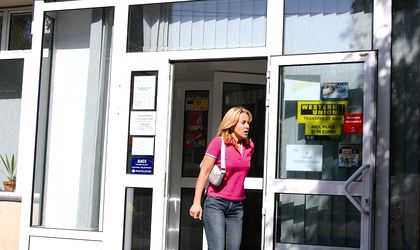 The Romanian Post does not have plans to lay off people and it will post a profit of EUR 14.5 million for 2014, said the general manager of the Romanian Post Alexandru Petrescu, according to economica.net.
In case the company undergoes privatization, no staff reduction is in plans, since the current management does not agree with laying off personnel as a solution for the immediate recovery of the company.
Petrescu also said that while last year a part of the staff was laid off, this year the revenues in the company have increased and for the first time in six years, the company will have a profit of around EUR 14.5 million.
"We don't foresee any personnel reduction. If the new shareholder comes with a new strategy, as far as we are concerned, we do not accept as a solution of immediate recovery for the company to lay off staff. We need investments and I wish to get to that point in which we need more people. (…) In the second quarter of the year, a decision regarding the privatization will be made. The Belgian post Bpost has already submitted a non-binding offer. We are currently analyzing their offer," said Petrescu.
The money that will be obtained from the company privatization will be used to modernize the Romanian Post, according to Matei Bratianu, president of the Union of Postal Workers in Romania, quoted by economica.net.
During 2008- 2012, the company posted total losses of RON 530 million, even though the company forecast that it would end on profit all these years.
In 2013, the Romanian Post had a turnover of RON 1.15 billion and losses of RON 29.43 million.
Otilia Haraga