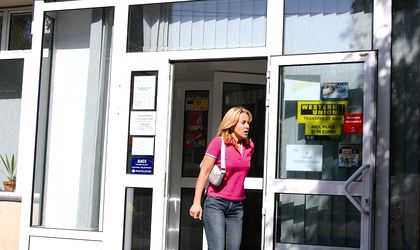 The Romanian Post will come back on growth this year with a profit of RON 65 million, said the minister for information society Razvan Cotovelea during a press conference.
During 2008- 2012, the company posted cummulated losses of RON 530 million, even though the company forecast that it would end on profit all these years.
In 2013, the Romanian Post had a turnover of RON 1.15 billion and losses of RON 29.43 million.
The minister foresees that in April 2015 at the latest, the Belgian bpost will submit a binding offer regarding the purchase of the major share package of the Romanian Post.
"We will carefully analyze the bpost binding offer because the Romanian Post will need approximately EUR 100 million to invest in technological update and modernization over the next 5-6 years in order to become more flexible and approach new business segments. If the offer is good, we will sign the privatization contract. If not, we will discuss in the government what needs to be done over 4-5 months. We wish for a common ground between the Romanian Post and the Belgian one," said Cotovelea.
The current shareholders of the Romanian Post are The Ministry for Information Society, which has a 75 percent stake, and the Proprietatea Fund, with a 25 percent stake.
According to Alexandru Petrescu, general manager of the Romanian Post, the employees' monthly salaries will grow by RON 100 on average.
"We will shortly register at the Work Inspection an additional act to the collective labor contract. Each employee of the company will receive on average a gross raise of approximately RON 100. It is an investment that the company is making in its people who will thus be motivated to work better and be more productive," said Petrescu.
Starting October 29, the Romanian Post has become insurance broker and will intermediate general insurance premiums.
This is part of the Romanian Post strategy to diversify its activities and gain new revenue sources.
The Romanian Post has over 27,000 employees.
Recently, the Romanian Post opened its first franchise in partnership with Domino Plaza.
Also recently, the Romanian Post and the National Health Insurance House (CNAS) have signed the agreement for the distribution of health cards at national level. The total value of the contract is RON 37.5 million (EUR 8.5 million) and it spans over four years, according to a press release of the Romanian Post.
Otilia Haraga