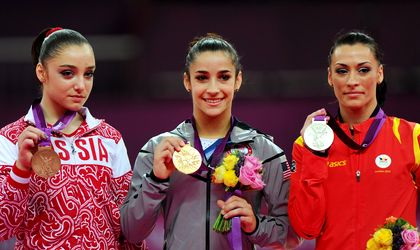 The Romanian gymnast Catalina Ponor won the silver medal on Tuesday in the women's Floor final at the London Olympic Games, while the Beijing Olympic champion Sandra Izbasa ranked only eight.
The gold medal was won by Alexandra Raisman in the US with a score of 15,600, while the Russian Alia Mustafina recieved bronze with 14,900. Ponor achieved a score of 15,200.
Ponor ranked fourth in the women's beam final after Raisman that got bronze, although they both achieved the same score of 15,066. The US gymnast contested the score on exercise difficulty and got a medal.
Romania ranks 21st out of 65 countries with 9 medals. The Romanian athletes won two gold medals, five silvers and two bronzes.
Ovidiu Posirca