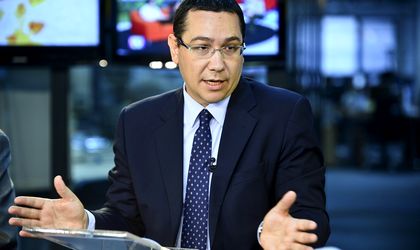 Romanian prime minister Victor Ponta resigned on Wednesday morning according to Mediafax newswire. His resignation has been announced by leader of the Social Democratic Party (PSD), Liviu Dragnea. This brings the automatic resignation of Gabriel Oprea, along with the government dissolution. Acording to Realitatea TV, Piedone has also stepped down.
"We can't carry on with politics like this, disconnected from society. If they don't assume this, the prime minister decided to depose his mandate, because we can't go on like this," Dragnea said, quoted by local news outlet ziare.com.
The "they" PSD's leader is referring to are minister of internal affairs Gabriel Oprea and Sector 4 mayor Cristian Popescu Piedone. Last night around 25,000 people rallied in downtown Bucharest demanding their resignation, including that of Ponta.
Protests come after a fire that took place at the Colectiv nightclub in Bucharest on Friday, that left 32 people dead and approximately 130 wounded.
The prime minister confirmed Dragnea's announcement a few minutes later. He started by saying that since the fire he has done all he could to support the victims and by thanking the firemen, medics, and "everybody who did their jobs".
Underlining that the legal liability will be determined by the justice system, he said he is "obliged to ascertain the legitimate anger that exists in society". Adding that he feels it's not fair to leave this responsibility to club owners or mayors, Ponta said he will do the long awaited gesture and end his mandate.
"I hope that the end of my and the government's mandate satisfies the wishes of those who protested and that with this we will come back to rationality as soon as possible," he went on.
Concluding that he could "take on any political battle, but never fight the people", he said that proceedings for a new government will soon be started.
Piedone, the Sector 4 mayor, announced his resignation stating that he assumes the moral fault, leaving the legal responsibilities to justice. He has held the position since 2008.
After the fire broke out on Friday, Piedone said that he has nothing to reproach himself and that from the point of view of the city hall the Colectiv Club worked legally. However, city hall inspectors made their controls before 16.30, during their work program, not in the evening and at night when the club had activity .
News is being updated
Natalia Martian