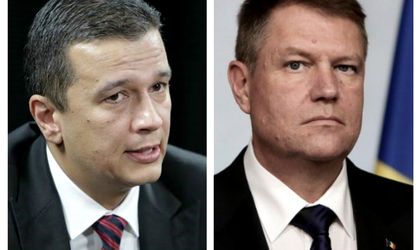 Romanian PM Sorin Grindeanu and president Klaus Iohannis expressed their solidarity with the British people following the terrorist attack that took place on Wednesday near the Parliament building in London.
Authorities said that four people have been killed, including the attacker, and there are more than 40 injured, including two Romanian citizens.
"I am close to the Romanians and all affected by the terrible attack in London. Condolences to the families of victims. RO in solidarity with UK," tweeted Iohannis.
Meanwhile, the government said in a Facebook post that the PM was constantly receiving updates about the situation of Romanians injured in the attack. Grindeanu spoke to the Romanian ambassador in the UK, Great Britain, to find out more about the way in which the authorities are helping the two citizens.
"We express our solidarity with the British people and government and we firmly condemn any kind of terrorist attack," said the government.
According to the Ministry of Foreign Affairs (MAE), the Romanian man that was injured in the attack was released from hospital, while the woman is currently treated for serious injuries.
British authorities have announced that 29 injured are treated in seven hospitals across London and seven people are in a critical state.