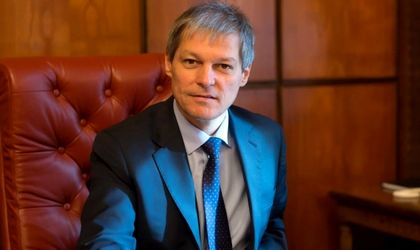 Prime Minister Dacian Ciolos will make an official visit to Berlin on the 7th of January during which he will also be meeting with German Chancellor Angela Merkel, according to local media reports and the government's official website.
"It will be a working luncheon with Chancellor Angela Merkel. We will have a meeting with the Romanian community and the German-Romanian Forum that has representatives in Berlin. The aim is to strengthen the bilateral relations and to clarify the common objectives on the European agenda, and topics that were discussed this month [December] at the European Council, related to migration and foreign policy", said Dan Suciu, government spokesperson, last Wednesday, according to Agerpres.
Ciolos declared to local media that he wants Romania to move away from the reactive role it has played many times before in its dealings with the EU at a government level and to adopt a more proactive attitude. "In the sense of anticipating certain decisions that are in the works, certain projects, normative decisions, and trying to identify which could be the sensitive points that should be discussed, to have a positions, as a member state, on those issues and to be involved in the final group negotiations and consequent decisions", further stated Ciolos, mentioning that a proactive state is one that matters.
Furthermore, the PM has also said that he plans to pay an official visit to France either at the end of January or early February, following the investiture of the Romanian Ambassador to France, and a visit to the Netherlands, the country assuming the EU presidency in the first semester of 2016, reports local media.
Andreea Tint