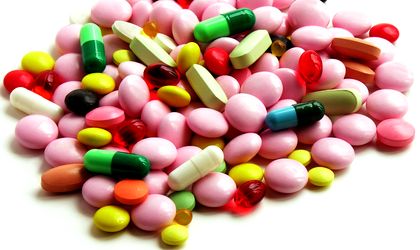 The Romanian pharmaceuticals market has increased by 5.2 percent to RON 2.8 billion (EUR 637 million) in the third quarter, sustained by higher sales in both the retail and the hospital segments. It added 10 percent to RON 8.6 billion (EUR 1.9 billion) on nine months, according to the Pharma & Hospital Report of Cegedim Romania.
In the third quarter, prescription based medicines (Rx) added 4.8 percent to RON 2 billion (EUR 463 million), while OTCs gained 8.4 percent to RON 385 million (EUR 85 million). Meanwhile, the hospital segment grew by 4.4 percent to RON 401 million (EUR 89 million).
In the first nine months, Rx added 7.9 percent to RON 6.2 billion (EUR 1.4 billion), while OTCs grew by 13.9 percent to EUR 1.9 billion (EUR 270 billion). The hospital segment increased by 17.9 percent to RON 1.1 billion (EUR 263 million) in the same period.
The retail segment accounted for 95 percent of the pharmaceuticals market, while hospitals had the remaining share.
The reduction of the market in the domestic currency, doubled by a moderate increase on volume and days of treatment, shows the paradox of the Romanian medicine care, according to Petru Craciun, general director of Cegedim Romania.
"It consumes on credit more than the allocated resources, but below the real health needs," explained Craciun. "Tempering the budget imbalances through the over taxation of producers will continue to worsen the availability and accessibility of many medicines."
The Cegedim director estimated the overall market growth at 9.3 percent in RON, sustained by producers. Craciun forecasts a modest growth of 1.4 percent in RON for 2013. It should shrink by 1.3 percent in EUR and 1.7 percent in USD, due an unfavorable environment for exchange rates.
The largest pharma players in Q3 were Sanofi, Hoffman la Roche and Novartis with sales of RON 241 million, RON 220 million and RON 182 million, respectively. GSK and Pfizer came next at RON 143 million and RON 159 million.
Servier, Merck & Co and AstraZeneca registered RON 159 million, RON 124 million and RON 121 million. Ranbaxy and Abbott completed the top 10 ranking, reporting sales of RON 108 million and RON 101 million, respectively.
Ovidiu Posirca