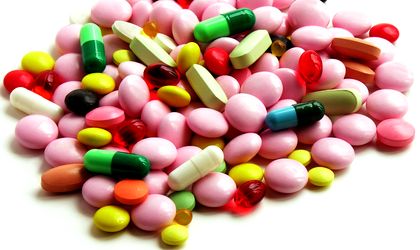 The pharmaceuticals market in Romanian grew by 12.6 percent to RON 5.7 billion (EUR 1.2 billion) in the first half of this year, but over-taxation and exchange rate depreciation may stifle future growth, according to the Pharma & Hospital Report of Cegedim Romania.
The value of pharmaceuticals dispensed to patients in the second quarter of this year grew by 4.4 percent to RON 2.7 billion (EUR 605 million). The prescription medicines (Rx) from pharmacies added 3.2 percent to RON 2 billion (EUR 448 million), while over-the- counter (OTC) pharmaceuticals went up by 7 percent to RON 378 million (EUR 84.7). Meanwhile, the hospital segment grew by 7.9 percent to RON 399 million (EUR 89.4) in the second quarter.
"The obvious reduction of market growth in lei, accompanied by the slight decrease in volume, shows the first significant impact of measures to implement the claw-back tax: the focus is forcibly shifted from sales to profitability for most companies," said Petre Craciun, general manager of Cegedim Romania.
The report states that in the last six months, the Rx segment expanded by 9.6 percent, OTC added 16.7 percent and the hospital segment grew by 26.5 percent.
"Forecast for the year 2012 remains on growth by 8.9 percent in lei, but it can be disproved with relative ease in both directions: either a higher growth due to high treatment needs, or a reduced increase or decrease due to volatility and uncertainty on the market,"  added Craciun.
The pharma market increased by 16.9 percent in the last year (July 2011 – June 2012) to RON 11.5 billion(EUR 2.57 billion). The leading pharma company is Sanofi with sales of RON 949 million (EUR 2123 million), followed by Hoffman la Roche and Novartis with RON 907 million (EUR 203 million) and RON 751 million (EUR 168 million). GSK ranks fourth with RON 669 million (EUR 150 million), while Pfizer comes next with RON 647 million (EUR 145 million) in sales.
The combined sales of the first ten companies ranked by Cegedim Romania amount to RON 6.3 billion (EUR 1.4 billion).
Sales were converted using the central bank's June average exchange rate of RON/EUR 4.4603.
Ovidiu Posirca