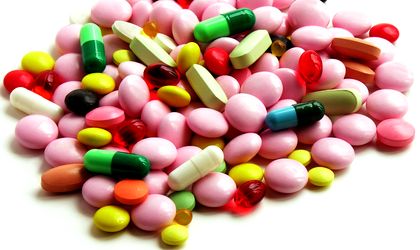 The value of medication released to patients in Romania reached RON 3.27 billion in the first quarter of the year, calculated function of the distribution price and representing a 10.7 percent growth compared to the first quarter of 2014, according to the Pharma & Hospital Report carried out by Cegedim.
Medication released on prescription in pharmacies summed up RON 2.27 billion, representing a 6.7 percent growth.
Medication released without prescription (OTC) summed up RON 0.63 billion, up 27.7 percent.
The hospital segment reached RON 0.38 billion, up by 11.5 percent compared to the first quarter in the previous year.
"The evolution in Q1 2015, although below the figures posted in Q4 2014, was above our previous expectations due to the performance of the OTC (over-the-counter) products, especially the seasonal ones, and somehow paradoxically- due to the announcement of the reduction in prices and the introduction of the health card.
As a result, due to price reductions announced recently, for 2015 we are revising the market prognosis evolution calculated in RON from +3,5 percent to -2,8 percent  (after a short evaluation on which we will come back later), but we wish to draw attention to a significant drop in the availability of cheap products in the second part of the year," said Petru Craciun, general manager of Cegedim.   "
Over the past 12 months, the total value of the market was RON 12.6 billion, representing a 10 percent growth compared to April 2013- March 2014. 
Medicines for the respiratory system grossed growing revenues, representing 15.3 percent, followed by medicines for the blood and hematopoietic organs, which represented 14.4 percent, and for the digestive tract and the metabolism, representing 11 percent.
The top ten corporations after revenues over the past 12 months has remained the same:
1.  Sanofi (including Zentiva)- RON 862.8 million
2. Hoffmann La Roche- RON 801.7 million
3. Servier (including Egis)- RON 705.4 million
4. Novartis (including Sandoz)- RON 698.6 million
5. Pfizer- RON 622.3 million
6. GlaxoSmithKline- RON 553.8 million
7. Ranbaxy- RON 542.4 million
8. AstraZeneca-  (527,6 mil. lei)
9. Merck & Co- RON 396.7 million
10. Krka- RON 383.5 million  
Otilia Haraga