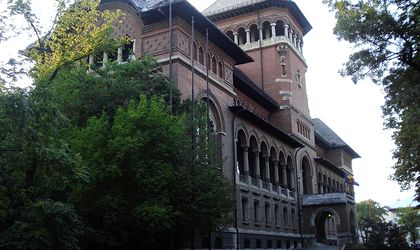 The Romanian Peasant Museum celebrates 26 years since its founding on February 5th, representatives announce. For this special occasion and due to the fact that the museum will be closed for renovation works, visitors will be allowed free entrance on February 5, 6 and 7, between 10 and 18 o'clock.
The Ministry of Culture has allotted a sum of RON 28.99 million (EUR 6.39 million) for the works which will last for approximately 18 months for all three wings of the building. However, exhibitions will become available "only six months after the end of renovations", stressed Virgil Nitulescu, interim director of the museum.
This comes as part of the Strategy for Culture and National Patrimony from Vlad Alexandrescu, the Romanian Minister of Culture, which also includes the construction of a new concert hall, revamping museums and theaters across Romania, reorganizing the minister, changing the management of the cultural institutions that are subordinated to the ministry, financing cultural programs, a new cinema law, negotiation for financing within the Financial Mechanism SEE 2015-2020, public debating the situation of the Patrimony Code as well as the development of the legal framework required to initiate a national program for saving / strengthening the heritage buildings with high seismic risk which operate cultural institution.
In 1990, Culture Minister Andrei Plesu appoints painter Horia Bernea at the management of the museum. For 10 years, his team worked to reseat the collection alienated during the communist years. In 1996 the museum received great international recognition: EMYA prize for European Museum of the Year. So far, the Romanian Peasant Museum is the only one in Romania that holds this distinction in its heritage.
The museum hosts temporary exhibitions, fairs and events promoting traditional products, children's creativity workshops and various cultural activities (book launches and debates, concerts and movies, colloquia and cultural evenings, etc).
Natalia Martian