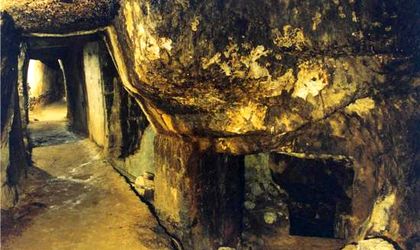 Romania's lower house of parliament rejected a bill on Tuesday that would have allowed Canada's Gabriel Resources to proceed with plans to set up Europe's biggest open-cast gold mine, putting the project on hold indefinitely. The lower house had the final say and the deputies rejected the draft law with 302 votes against and one in favour.
The bill, which was initially approved by the leftist government of Prime Minister Victor Ponta, drew thousands of anti-mine protesters into the streets across the European Union country last year, prompting the senate to strike it down.
Gabriel has been waiting for more than 15 years for approval to use cyanide to mine about 314 tonnes of gold and 1,500 tonnes of silver in the small town of Rosia Montana. The local unit of Gabriel Resources declined to comment on Tuesday.
The project aimed to create four gold quarries over the mine's lifespan on four mountain peaks. The company said the open pit at Rosia Montana would generate USD 24 billion in direct and indirect benefits for the country and create thousands of jobs.
Earlier this year, Gabriel laid off about 80 percent of the workers at its Romanian subsidiary.