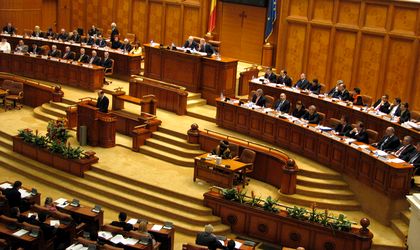 After only one day of debates, the Romanian parliament passed the state and social security budget bill today. There were 346 votes 'for', 49 'against' and 7 abstentions, according to Mediafax. The IMF-backed budget provides a modest increase of pensions and public sector wages and introduces new taxes.
The bill must now be signed into law by president Traian Basescu but PM Victor Ponta has previously said that the president will reject it and send it back to parliament. The reason which made the budget draft bill the latest episode in the ongoing political row between PM Victor Ponta and the president is the government's intention to hike the fuel excise by EUR 0.7 per liter starting next year. The president argued that this would lead to an 8 percent hike in prices, which will affect primarily those on a low income. He added that this will also jeopardize Romania's chances to restart the economy.
In his turn, the PM said the measure to hike the fuel tax is a separate measure which is not included in the budget bill. He added that the president's argument about the excise tax is only a pretext to not sign the IMF memorandum and to reject next year's budget. He went on to say that the president's refusal has to do with the Parliament's plans to set up an investigation commission on the purchase of 300 hectares of farmland by Ioana Basescu, the president's daughter.
Basescu can send the bill back to parliament only once in order to prolong debates but the bill is expected to eventually become law.
Simona Bazavan