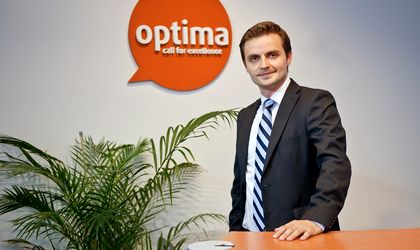 Optima, a Romanian provider of contact center services, will open a new center in Iasi in February following an investment of around EUR 200,000, according to a company press release. The new center will lead to 100 workplaces that could represent "a welcome opportunity including for the students or graduates" in Iasi, said Daniel Mereuta, Optima general director.
The new center comes as an addition to the one in Bucharest and aims to consolidate the company's growth, "on the rhythm of an annual company growth of 30 percent", adds Mereuta. Activity in Iasi will begin in February, with Optima currently recruiting and looking for both young graduates and persons with experience in the field. "Working in an outsourcing center isn't well known by the public, there are several preconceived notions but the reality is different", said Mereuta, adding that Optima is based on partnerships with MNCs from the telecommunications, financial services or utilities industries.
As for why the company chose Iasi as the city to extend in, Mereuta stated that "Iasi is going through an extraordinary development period, there are many young skilled people, open to and wanting development, the city is rapidly changing and there is plenty of potential for the future". The aim for the new center is to come as a completion to the Bucharest one and to ensure organic growth, with the mention that "it is possible to reach the 100 employee mark in the Iasi center by the end of the year", explained Daniel Mereuta.
Andreea Tint