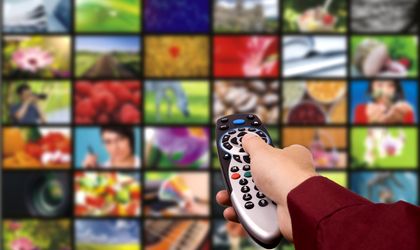 Romania's National Audiovisual Council (CNA) has approved the license for TenTV, a TV station that aims to present documentaries and NGOs programs. The total investment is EUR 200,000, writes Mediafax newswire, and the investors are Lugomedia SRL, a company based in Lugoj, whose founders are Daniel Gabriel Olariu and Ionela Olariu.
The TV station will transmit from Lugoj in about 4-5 months, according to Cristina Chirvasie, the program director of Ten TV. They will have almost 25 percent in-house content, while 75 percent of the program will be brought from other producers.
According to the official papers registred at CNA, the TV list will include information programs (13.51%), educational programs, cultural and religious (9.71%), movies – artistic documentary and animated series (58.21%), entertainment (3.57%), advertising and teleshopping (15%).
Grila televiziunii va cuprinde programe de informare (13,51%), programe educative, culturale şi religioase (9,71%), filme – artistice, documentare, seriale şi animaţie (58,21%), divertisment (3,57%), publicitate şi teleshopping (15%).
Oana Vasiliu