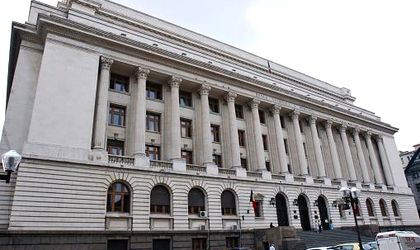 The management board of the Romanian National Bank (BNR) decided to cut the key interest rate from 5 percent to 4.5 percent per year, which is more than what financial analysts were expecting.
BNR maintained the rates of the minimum reserves.
They anticipated a decline of the key interest rate to only 4.75 percent.
"According to the views of 14 out of 19 participants in an internal survey of the Association of Financial-Banking Analysts in Romania, the Romanian National Bank could cut the key interest rate to 4.75 percent during the next meeting of the management board on monetary policy issues on August 5. The rest of the participants in the survey estimate that the interest will be maintained at 5 percent," according to a press release of the Association, quoted by Mediafax newswire.
The analysts were expecting the key interest rate to drop to 4.5 percent as late as December 2013 and to 4.25 percent by December 2014.
On July 1, BNR cut the key interest rate by 0.25 percent from 5.25 percent to 5 percent.
BNR maintained the mandatory minimum reserves rates to 20 percent for foreign currency and 15 percent in Romanian currency.
Otilia Haraga