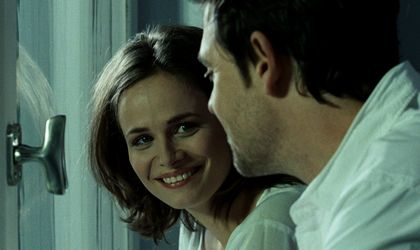 The Warsaw Film Festival (WFF) starts the 29th edition with the Romanian film "A Very Unsettled Summer" / "O vară foarte instabilă" / "Bardzo niespokojne lato", directed by Anca Damian running  for the Warsaw Grand Prix of 100,000 zlotys (almost EUR 24.000).
The Romanian director Anca Damian is familiar with this film festival, while she participated with her second feature, "Crulic – The Path to Beyond" at 2011 edition and  won a Jury Special Mention and an Ecumenical Jury Special Mention at the 27th WFF.
Stefan Laudyn, the director of WFF declared for cineuropa.org that "I am particularly happy with the filmmakers who return to us with their new works – such as Italian director Uberto Pasolini, whose Still Life will open the festival; Romanian director Anca Damian, with A Very Unsettled Summer, and Estonian director Ilmar Raag, with Love Is Blind, both in the main competition; international guests also include Chinese director Jia Zhang-Ke, French director Catherine Breillat and Slovakian director Mira Fornay." For the same publication, Laudyn pointed out that they got so many submissions that more than 95% were declined. For this edition, the Warsaw Film Festival will present 22 world premieres, 21 international premieres and 22 European premieres among the 120 features and 84 shorts from 57 countries in the programme for the 29th edition of the showcase.
"A Very Unsettled Summer" synopsis
Bucharest. Intense heat and gathering storms form the background of this erotic story involving four people. Daniel, a journalist, receives a story from his ex-girlfriend Maria, in which her fictional self offers to play the prostitute, to have sex with him, one last time, for money. Lured into Maria's game, Daniel becomes her lover once again, but hides this from Irina, the real love of his life. His ensnarement is recounted in a screenplay by Alex, a writer and confidante to both Daniel and Maria. The boundary between reality and the emerging fictional story becomes blurred. The four characters' emotions and memories are woven together, the mood thickens. Daniel convinces himself that if he can only write an ending to his life story, he can regain control of his life. A witty adaptation of a story by Philip Ó Ceallaigh, from an award-winning director who received a Jury Special Mention and an Ecumenical Jury Special Mention for "The Path to Beyond" (WFF 2011).
Country: Romania, Czech Republic, Sweden, UK
Production year: 2013
Festival: 2013
Director: Anca Damian
Producer: Anca Damian, Grant Keir
Cast: Jamie Sives, Ana Ularu, Kim Bodnia, Diana Cavallioti, Teo Corban
Duration: 98 min
Genre: drama, romance, adaptation
The Warsaw Film Festival runs from October 11-20. In Romania, the "A Very Unsettled Summer" will be on cinema screens from November 1.
Oana Vasiliu