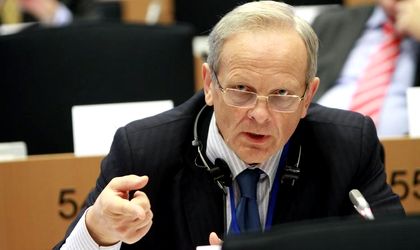 EU members lose hundreds of billions of Euros because of companies registered in tax havens that haven't closed transparency deals with Europe, warned on Friday, Theodor Stolojan, a Romanian member of the European Parliament, during a conference on the regulatory priorities of the European Parliament.
The MEP, who is part of the European People's Party group, said there are individuals in Romania that make recommendations to the Government on the prevention of fiscal evasion who have their firms registered in Cyprus and have owners in another part of the world.
"It's inadmissible towards EU citizens to admit companies on the EU that are registered in various tax heavens which don't want to close transparency deals with the EU. To communicate that in the tax heaven there is a Romanian citizen who has accounts whose value has grown by 100 or 5 million," said Stolojan.
"The Romanian state can next act to see if he is a fiscal resident in Romania or the Caribbean"
Stolojan, who is vice-president of the Economic and Monetary Affairs commission, said Romania missed the opportunity to tax significant capital gains in a transaction that involved a Dutch firm that sold its Romania-based business to another firm in the Caribbean.
"In Romania, we talked about a capital gain between USD 1 – 2 billion, out which Romania wasn't able to tax a dime because the sale was made through the Caribbean," said Stolojan.
The Romanian MEP has contributed to the Fiscalis 2014 – 2020 program that aims to strengthen cooperation between tax authorities. Stolojan explained his transparency proposals are unlikely to be included in legislation because "there are many in the EU who practice this system".
The EU is losing around EUR 860 billion through tax evasion and around EUR 150 million through tax 150 billion and additional focus is needed in the next 7-year budget, suggested Stolojan in one of the Fiscalis 2020 proposals.
Ovidiu Posirca