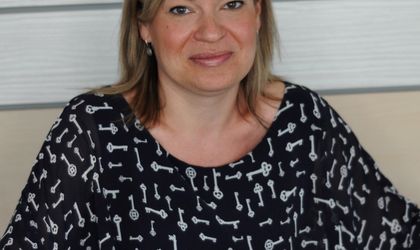 The local media market saw positive growth of 2.6 percent last year, compared to 2013, up to a total net value of EUR 313 million, according to the 19th edition of the Media Fact Book launched by Initiative Media, part of Interpublic MediaBrands group.
"In 2014, the media market started to grow again after several years of decline, followed by a period of stagnation. This trend will hold true in 2015 as well, with the driving force being the economic growth which is starting to be seen in the consumption," said Alexandra Olteanu (in picture), managing director, Initiative Media.
The forecast is that advertising expenses will reach EUR 322 million, up 3 percent on the 2014 value.
"We are glad to witness a recovery of this market that went through such difficult times in past years, both due to the economic crisis between 2009- 2012 as well as legal pressures in 2013. Even though the growth figures look small compared to the boom years, this represents a healthy growth at the same pace as economic consumption indicators that have caused it," said Olteanu.
In 2014, the only outlets that saw growth in volumes were television and internet, which summed up EUR 198 million and EUR 51 million respectively.
The radio market and the OOH market kept constant at EUR 18 million and EUR 28 million, respectively.
Print media continued its decline and reached the lowest value in the media market, standing at just EUR 17 million, after having 10 percent of the volume.
For 2015, Media Fact Book forecasts the TV market will grow by 3.5 percent compared to 2014, up to EUR 205 million.
Internet will also continue to grow by 10 percent, while the radio and OOH will remain at the same level.
Print media will continue its steep decline, by 10 percent compared to 2014.
Otilia Haraga