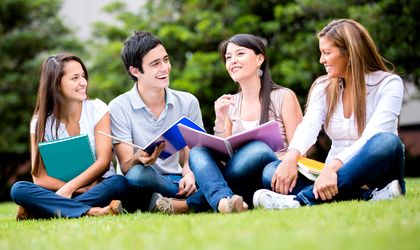 Top universities from four continents expect students interested in studies abroad for interiews, discussions and workshops. Anually, over 100 educational institutions from over 20 countries come to recruit academically valuable Romanian students at Romanian International University Fair (RIUF).
At RIUF you can participate in presentation sessions of 30 minute each. These workshops contain information about international educational systems, about the recruitment process-how the application should be done and what are the selection criteria, details about the opportunities that international students have and what financing options are available. The seminars also present leadership models, meant to inspire participants and illustrate Romanian success stories. To be able to participate at the seminars, presentations and workshops, you have to register for the seminars you want on the website. To register for the seminars, you need to be registered for the event. Registrations are done here.
The complete list of universities can be found here. Thousands of high-school and college students have left for abroad studies between 2005 and 2013 after coming to RIUF and obtaining all the necessary information for the application process. The over 10.000 visitors expected for the Autumn Edition RIUF 2013 will join the over 110.000 visitors that have come to the previous 12 editions of the fair.
In Bucharest, the event will take place at Sala Palatului, on October 19-20. The fair will also be available in Constanta, on October 22, at Ibis Hotel and in Timisoara, on October 24, at TBA.
Oana Vasiliu