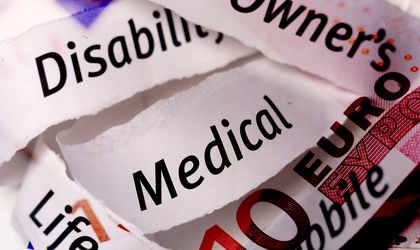 As the Romanian insurance market registered a yearly average increase of 3 percent in the last decade, reaching EUR 1.8 billion in gross written premiums last year, the vice-president of the insurance regulator CSA, Cornel Coca-Constantinescu, estimates the local market is braced for growth in the years to come.
"The insurance market has huge potential. If we are currently under 2 percent of GDP on the market volume of insurers, I think the potential of this market, closes at 4 to 5 percent of GDP, on the long term, in 5 years respectively," said Constantinescu, during an event on car insurance organized by media group xprimm.
The local insurance market grew by 2.7 percent in the first semester to RON 4.13 billion (over EUR 900 million) worth of gross written premium. This was sustained by 3.5 percent expansion in general insurance premiums.
Insurers are grappling with fierce competition in the mandatory RCA car premiums. The average RCA premium has fallen by 7.5 percent to roughly EUR 100 in the first semester, while the claims added 6.5 percent to over EUR 1,200.
"We are facing a decrease of the market and there is fierce competition in RCA," said Mariana Diaconescu, directorate president at Asirom VIG.
Romanians are currently paying the cheapest RCA in Europe. In Bulgaria, the premium amounts to EUR 170, while in Hungary it reaches EUR 600 million, according to CSA data.
CSA is pushing for a direct compensation system for insured drivers. A person involved in a road accident will have to address his own insurer for the claims, not the insurer of the guilty driver like it was done up to now.
"At present, the process of investigation and payment of a claim in RCA lasts 90 days. Once the new system is implemented, I think the payment of claims can be done in 60 days," said Coca-Constantinescu.
The program aims to control the costs of claims and to develop the optional CASCO premium. Premiums written in CASCO and RCA fared rather similar last year at EUR 470 million and EUR 465 million respectively.
Romania had 15 insurance in the RCA market that amounted to EUR 257 million in the first semester, according to data drawn up by Omniasig VIG.
Ovidiu Posirca