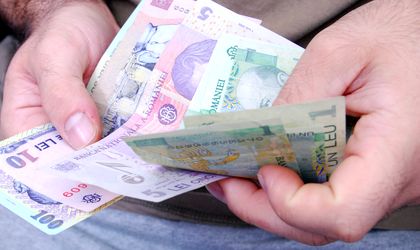 The average total monthly income of Romanian households were 2,559 lei in 2013, while the monthly expenditures per household amounted to 2,317 lei, most of which went to bills, taxes, and food, according to data released by the National Institute of Statistics (INS).
Money represents 83.5 percent of the monthly income and 72 percent of total expenditure went into consumption.
Every member in the family brings in an average RON 859.9 per month into the household. 51.2 percent of income represents salaries, followed by social provisions with 22. percent.
The income in kind also had an important contribution of 16.5 percent to household income; most of it is the equivalent consumption value of the agro-food products from own resources — 14.7 percent of the total.
Urban households have a 32.1 percent higher income higher than rural ones. Most of the money comes from salaries — 64 percent, followed by social provisions — 22 percent, and in-kind income — 7.8 percent.
Agriculture was the main source of income for rural households, with 38.4 percent.