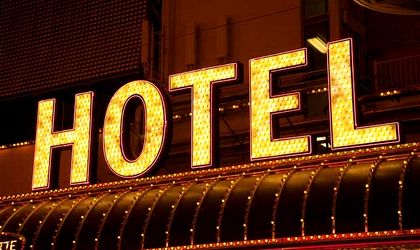 Data from Eurostat shows that March brought an increase of 7.3 percent in bedroom occupancy rates in Romania, year on year.
While March 2014 recorded an occupancy rate of 34.9 percent, 2015 went up to 42.2 percent, placing Romania in the middle range among EU member states. In March 2015, occupancy rates of bedrooms in hotels and similar accommodation of EU member states where data is available ranged from 27.1 percent in Bulgaria to 65.1 percent in Malta.
On average, more than six out of ten available bedrooms in Malta, the Netherlands and the United Kingdom were occupied, while the corresponding rates in Croatia and Bulgaria were less than 30 percent.
When it comes to occupancy rates of bed places, March 2015 also indicated an increase of 2.7 percent year on year, above the EU average, which increased by 0.5 percentage points. These rates ranged from 21.7 percent in Bulgaria to 53.5 percent in Malta.
Looking at the three months' period from January to March 2015, the same 2.7 percent boost was observed in Romania, while the EU averaged an increase by 1.4 percentage year on year. In two member states (Portugal and Malta) an increase of more than 3.5 percentage points was observed, while Luxembourg, Latvia, Estonia and Lithuania, recorded a decrease of at least 1 percent during this period.
Bedroom occupancy rates compares the number of rooms sold to the number of rooms available. Managers rely on this ratio in determining whether, or not, the premises are being utilised efficiently and whether expansion is possible. Bedroom occupancy rate is calculated by dividing the number of rooms sold by the number of rooms available.
Natalia Martian