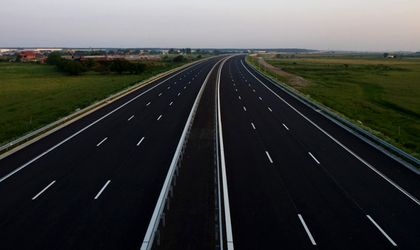 The Romanian National Company of Motorways and National Roads (CNADNR) announced yesterday that it has selected a builder for the 70 km Sebes-Turda highway. The winner's name will be announced over the next days, said CNADNR representatives.
"It is the first time for CNADNR when a deadline for a bid is met. 50 days after the offers were submitted, the companies, the consortiums, which will build this highway were selected and construction will start next year," said CNADNR's head, Narcis Neaga, according to Mediafax. He added that he expects there will be appeals.
Construction will start in April next year and should be completed in 2015, according to Neaga. Dan Sova, the minister of grand infrastructure projects, said at the end of October that the 70km highway connecting Turda to Sebes will be completed in 2016.
The announcement was made during the opening event of the two segments of the Orastie-Sibiu highway.
The Sebes-Turda highway is part of the Pan-European transport corridor IV which starts in Germany and goes through Prague, Wien, Bratislava and Budapest. In Romania will connect Nadlac, in western Romania to the Black Sea port of Constanta.
Simona Bazavan