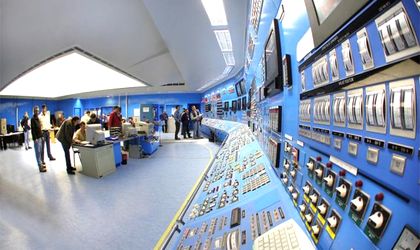 The listing of a 10 percent stake in state-owned Nuclearelectrica, the nuclear power generator, has been approved by the government on Wednesday, as part of a privatization program approved with the IMF.
The initial public offering will be carried out through a 10 percent capital increase, which has to be passed through the general shareholders meeting of Nuclerelectrica. The Financial Supervision Authority (FSA) will have to approve the offering prospectus.
The Nuclearelectrica shares can be subscribed from a minimum price of RON 11.2 per share that can go as high as RON 15 per share. The tranches allotted to each category of investors – institutional and retail – haven't been made public yet.
Constantin Nita, minister-delegate for energy, said that Nuclearelectrica's listing will attract a "real interest" from investors. Nita estimates the government can raise up to EUR 77 million from the offering.
The consortium handling the IPO comprises Swiss Capital (lead) and BT securities, both brokerage firms, which are assisted by law firms Musat & Asociatii and Hogan Lovells.
The Romanian state owns 90.28 percent of the shares in Nuclearelectrica, while the Property Fund (FP) holds a 9.72 percent stake.
Ovidiu Posirca