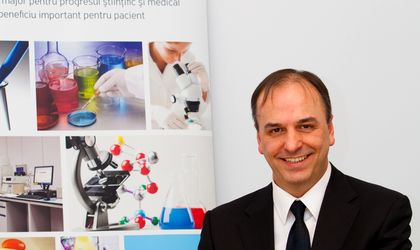 The ARPIM (Romanian Association of International Medicines Manufacturers) says the government hasn't started to repay debts exceeding EUR 1 billion, although it agreed on a debt rescheduling calendar this spring.
The association outlined the issues facing producers in a meeting with joint mission of the IMF, World Bank and European Commission, on Tuesday.
Makis Papataxiarchis, ARPIM's president, said the state has to repay an "important" amount in debt to drugs producers on the account of medicines consumed in the healthcare insurance system.
"Although there hasn't been any initiative to pay them yet, we are confident that our partners of dialogue will stick to the (e.n. payment) calendar agreed earlier this year through the protocol signed by the Health Ministry and ARPIM," said Papataxiarchis. Under this protocol, the government pledged to repay the existing debt by April 2, when the late payments directive was enforced.
The current payment terms for reimbursed drugs exceeds 300 days and Romania has agreed to lower it to 60 days – the EU average – by 2014. The government has allotted RON 3.5 billion (EUR 795 million) in this year's budget to implement the directive, according to an IMF review.
The ARPIM, which represents the producers of innovative drugs, called for the update of the reimbursed drugs list. It says this will grant Romanian patients access to new medicines that have been rolled out on the European market in the last six years.
Producers are also calling for a redesign of the claw-back mechanism, which currently forces the industry to cover the gap stemming from a higher consumption of drugs that overshoots the reimbursement budget. The computation of the claw-back should take into account only the producer price, added ARPIM representatives. At present, the claw-back takes is based on the shelf price, which includes the mark-up of pharmacies and VAT.
The claw-back tax yielded RON 1.8 billion (EUR 409 million) in 2012, which was used to pay outstanding pharmaceutical bills and prevent the formation of new arrears, according to an IMF review.
Ovidiu Posirca