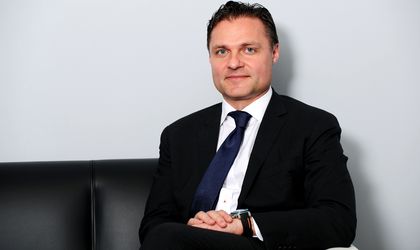 Romania's capital market has potential to grow, but the government needs to play its part by listing state-owned companies on the stock market, Fondul Proprietatea says. The statement was made in the context of the third Romania Investor Days in London event taking place on 29 February and 1 March 2016.
"The Fund, with its diverse portfolio, enabled foreign investors to get a clear snapshot of Romania's investment opportunities, which in turn determined them to become active players on the Romanian capital market, by looking beyond the Fund's shares and investing in other listed and unlisted companies in Romania. The record high participation at this year's event is further proof that Romania is very attractive given the country's strong fundamentals, but new IPOs are needed in order to maintain interest from foreign institutional investors," commented Greg Konieczny, fund manager of Fondul Proprietatea.
Romanian IPOs have dropped in value in 2015 over 2014.
The event, organized by Fondul Proprietatea and Wood & Company, has attracted over 100 participants from 56 investment management firms collectively representing over USD 4,500 billion in assets under management. High state representatives of the state take part in presentations in the event, from the Presidential Administration to the Government of Romania, the Ministry of Public Finance, the Ministry of Economy, Commerce and Relations with the Business Environment, the Ministry of Energy, the National Bank of Romania, the Financial Supervisory Authority, The International Monetary Fund, Franklin Templeton Investments and London Stock Exchange.
Fondul Proprietatea is a closed-end investment company and its investment objective is the maximization of returns and per-share capital appreciation via investments mainly in Romanian equities and equity-linked securities. Fondul has been trading on the Bucharest Stock Exchange since 25 January 2011 and has been listed on the Specialist Fund Market of the London Stock Exchange by means of global depositary receipts ("GDRs") on 29 April 2015.
Franklin Templeton, the fund's investment manager and sole administrator, established an office in Bucharest in May 2010, with a team of 30 employees, including 6 locally based investment professionals who are further supported by the over 40 portfolio managers and analysts of the wider Templeton Emerging Markets team.
Natalia Martian