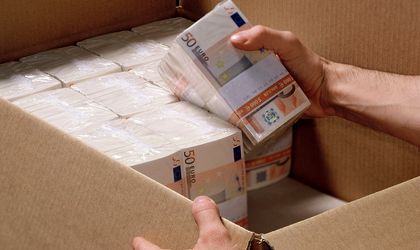 The government has taken out a EUR 204 million loan from the Treasury that will be funneled to beneficiaries of EU funds in a move designed to accelerate the absorption of EU money.
Eugen Teodorovici, EU funds minister, said the loan will ensure the payment of beneficiaries in the next period.
"The loans approved by the government are a real support for accelerating the absorption of EU funds, given that the amounts paid to beneficiaries are subsequently requested to the European Commission to be reimbursed to Romania," said Teodorovici.
Payments will be made for beneficiaries that secured financing through four operational programs. The largest share of the loan – EUR 79 million – will be used in the human resources training program (POSDRU). The Regional Operational Program and the Environment Sectoral Program have been allotted around EUR 56 million each.
Additional funding has also been granted to the program addressing administrative capacity, which is managed by public authorities.
The EC has reimbursed roughly EUR 3 billion worth of EU funds, taking the absorption rate of EU funds to around 16 percent by July.
Ovidiu Posirca