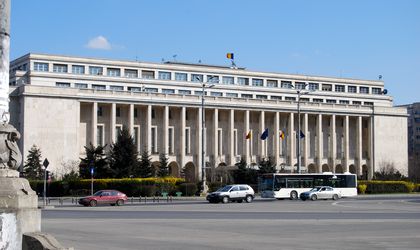 The Romanian goverment approved the 2015 state budget in its meeting on Friday. Earlier in the week, Ponta's cabinet reached an agreement with its international financial backers, the European Commission and the International Monetary Fund, to build the budget on a 1.83 percent cash deficit with 0.4 percent of GDP dedicated to cofinancing EU projects.
Consolidated revenues represent RON 226.36 billion (39 percent of GDP) and expenses for next year are estimated at RON 239.36 billion, resulting in a 1.8 percent deficit. The budget is based on a economic growth of 2.5 percent and RON 709.68 billion GDP with an annual inflation of 2.2 percent.
The ministries of Labor, Development, Finance, European Funds, Agriculture, Environment, Transport and Economy will have their budgets increased, while Health, Culture and MAI (Administration and Internal Affairs) had to go through budget cuts.  The state Senate will also receive more money in 2015, while the Chamber of Deputies is getting less funds.
The two chambers of the Parliament established the timeline for voting on the budget on Saturday, and the draft will enter debate on December 19.