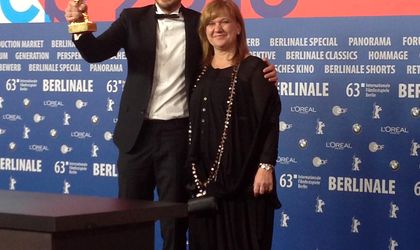 Romanian film Child's Pose (Pozitia Copilului) was awarded the Golden Bear at this year's Berlin International Film Festival.  The film is directed by Calin Peter Netzer, and stars Luminita Gheorghiu
, Bogdan Dumitrache
 and Florin Zamfirescu.
The film tells the story of trained architect and member of Romania's upper class Cornelia in her quest to save her son Barbu, after he knocks down a child in a car accident. According to the its official presentation, the film reconstructs, in quasi-documentary style, the events of one night and the days that follow, providing insights into the moral malaise of Romania's bourgeoisie and throwing into sharp relief the state of societal institutions such as the police and the judiciary.
The members of the 2013 jury of the festival were: Wong Kar Wai (President), Susanne Bier, Tim Robbins, Shirin Neshat, Athina Rachel Tsangari, Andreas Dresen and Ellen Kuras.
The film also received a FIRIPESCI award (the award of the international film critics) at the same film festival.