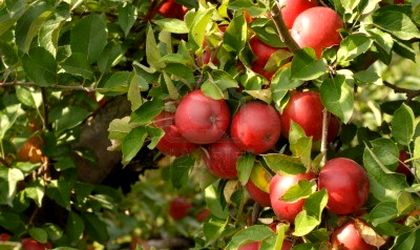 Romania's National Program for Rural Development (NPRD) 2014-2020 will feature a special sub-sectorial restructuring program dedicated to investments in orchards which will be allocated EUR 200 million from EU funding, said Achim Irimescu, secretary of state at the Ministry of Agriculture and Rural Development, during the fourth edition of the Focus on Agriculture event organized by Business Review this Friday at the INDAGRA farming trade fair.
The Romanian state will supplement these funds by around 20 percent, added Irimescu. The program is based on the success of a similar program included in the NPDR 2007-2013 which was dedicated to vineyards. Between 2007 and 2013 some EUR 252 million was available to Romanian farmers for investments in vineyards. By July 2013 all the funds had been accessed and used to plant some 19,700 hectares with vine.
Local authorities said earlier this year that Romania plans to include three sub-sectorial restructuring programs – for ochards, mountain areas and milk producers – in its future rural development program. The secretary of state said that most likely only one program, the one dedicated to orchards, will be included in the NPRD 2014-2020.
Present during the same event, presidential counselor on agriculture Adrian Radulescu, said the funds allocated to fruit growers are not enough to cover the sector's needs. He argued that Romania has larger surfaces with orchards than vineyards, yet more funds were available for the vineyards restructuring program during 2007-2013.
Romania is presently in the process of drafting its NPRD for 2014-2020. The final version will be sent to the European Commission by January 2014. Agriculture minister Daniel Constantin said yesterday that the future NPRD could come into force starting the second half of 2014.
Simona Bazavan