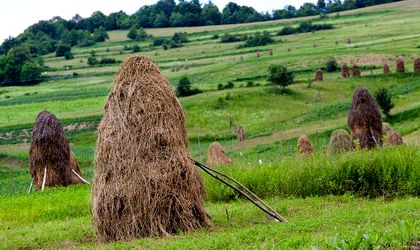 Romania's National Agency for Financing Rural Investments (AFIR) has received 1,397 projects applications for financing through the National Program for Rural Development (NPRD) 2014-2020, the institution has announced. Their combined value is EUR 103.78 million.
Most project applications were for Sub-Measure (SM) 6.1 – Setting up of young farmers. The combined value of the 1,041 applications submitted for this measure alone is EUR 44.36 million (non-refundable EU funds). Another popular measure was SM 4.1 – Investments in agricultural holdings – for which AFIR has received 121 project applications worth EUR 44.36 million.
The call for projects under both measures was launched this March. This September AFIR will launch new call for projects under SM 7.2 – Investments in the set-up and modernization of small-scale infrastructure and SM 7.6 – Protection of cultural heritage.
Romania's NPRD for the period 2014-2020 regulates how local farmers can gain access to the EUR 9.85 billion available for investment projects for the period 2014-2020.
Staff