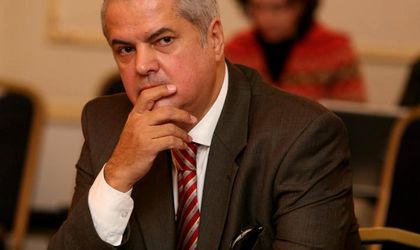 Romania's former PM Adrian Nastase tried to kill himself on Wednesday night, few hours  after finding out he would have to serve a two-year jail sentence for corruption.
UPDATE: Adrian Nastase underwent surgery at the Floreasca hospital and is currently under treatment, also running the risk of a heart attack, according to Serban Bradisteanu, head of the team that operated upon Nastase.
Nastase, 61, will be receiving psychological counseling. The doctor also said Nastase will remain in hospital for about two weeks.
Media reports said Nastase allegedly tried to kill himself at home, by firing a bullet to his head, after police officers arrived at his house to arrest him. One of the police officers saw the scene unfolding and rushed to take the gun from Nastase's hand. This move may have eventually saved Nastase's life, who was quickly rushed to the hospital with a neck injury. He was scheduled for surgery on Thursday morning.
PM Victor Ponta went on Wednesday night to the Floreasca Emergency Hospital, where Nastase is receiving treatment, to see if he was alright.  Other high ranking PSD members also went to the hospital to find out more about the incident.
Nastase has been accused of fund embezzlement worth EUR 1.5 million to finance his presidential run-off campaign in 2004.
He was PM between 2000 and 2004 and head of PSD between 2000 and 2005.
Ovidiu Posirca