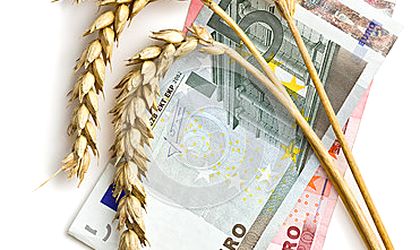 Romania's GDP was up 1.6 percent in Q3 2013 compared to the previous quarter (seasonally adjusted data), according to preliminary data from the National Institute of Statistics (INS). This pushes economic growth for the first 9 months to 2.7 percent, above analysts' previous forecasts.
Economic growth in the first semester stood at 1.8 percent, according to INS.
The Romanian government, the Monetary International Fund and the European Commission have previously forecast a 2.2 percent economic growth rate for Romania in 2013 and 2.1- 2.2 percent the following year. This was revised upwards from an initial 1.6 percent due to the good agricultural production.
BCR representatives said in October that Romania will post a 2.5 percent economic growth this year. Out of this, agriculture will generate one percent. The bank estimates that this year's agricultural production will amount to EUR 18 billion.
Highest increase in the EU
Romania's economy grew by 4.1 percent in Q3 2013 compared to Q3 2012, this being the highest increase rate in the EU according to data from Eurostat, the statistical office of the European Union. This was above the 0.1 percent growth rate reported for EU 28.
Overall, GDP rose by 0.1 percent in the euro area (EA17) and by 0.2 percent in the EU28 during the third quarter of 2013, compared with the previous quarter, according to Eurostat data.
Simona Bazavan