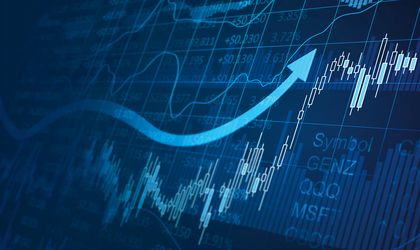 Romanian economy has known a growth above expected levels for the first quarter of the year, reaching a 4.2 percent increase, according to a press release by Ernst & Young (EY) Romania. If the Euro Zone economy will develop along the same lines, Romania's GDP growth is expected to be of 3.1 percent in 2015 and 3.2 percent in 2016, followed by an even bigger increase after 2017.
Internal consumption in Romania has known an increment of 2.6 percent during the last quarter of 2014. This has been the most important advance since 2008 and the ascending trend has continued during 2015, with perspectives to grow up to 5 percent.
In January and February 2015 salaries were increased by about 7 percent as compared to the same time frame of last year. combined with a low inflation, this has led to a higher purchasing power for Romanian consumers.
"Consumption is at this point the main growth factor in Romania, after a long period of stagnation that followed the global crisis – a time when domestic consumption in Romania decreased by approximately 10 percent. This clear upward trend illustrates a higher trust of the population in our economy and the real increase in salaries. We also expect investments to rise, though the positive evolution will be strongly connected to the Euro Zone," Bogdan Ion said, country managing partner at EY Romania.
The Euro Zone has started 2015 with a 0.4 percent GDP growth during the first trimester, the strongest increase since 2011. This indicates that consumers are responding to cheaper energy prices and predictions show an upward trend for the following years: 1.6 percent during 2015 and 1.9 percent in 2016.
According to the EY Eurozone Forecast (EEF), companies will increase investments in the Euro Zone, reaching levels of up to 1.1 percent higher than last year, followed by an acceleration to 3 percent in 2016-2017 and a stabilization of 2.5 percent in 2018-2019. These increase rates are very close to the ones the Euro Zone has known before the economic crisis.
Though the possible retreat of Greece from the Euro Zone is a threat to the area stability, predictions stay positive for the following years concerning all aspects of the economy.
Natalia Martian