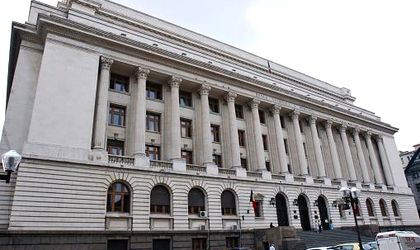 Romania's current account deficit fell by 23 percent to EUR 3.1 billion in the first eight months, sustained by surpluses in current transfers and services of EUR 462 million and EUR 418 million and a reduction in the income deficit by EUR 247 million to EUR 1.2 billion, according to the National Bank of Romania (NBR).
FDI moved up by 35.4 percent to EUR 941 million and covered 30.1 percent of the current account deficit until August. Out of this, equity stakes consolidated with the estimated net loss amounted to EUR 140 million, while intra-group loans reached EUR 801 million.
Romania's medium and long term debt added 1.7 percent to EUR 77.2 billion, which is 78.8 percent of the total external debt. The short term debt fell by 8.9 percent to EUR 20.7 billion.
The medium and long term external debt service ratio ran at 29.7 percent. The country's goods and services import cover stands at 7.2 months.
Ovidiu Posirca