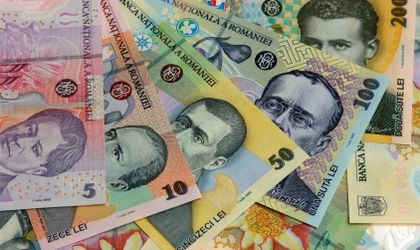 According to the Romanian National Bank (BNR) currency rate report on Monday, June 29, 2015, the USD has gone over the RON 4 threshold. While on Friday an American dollar was rated at RON 3.9783, on Monday it climbed up to RON 4.0469. The EUR also climbed from RON 4.4577 on Friday to RON 4.4931 on Monday.
The RON has known the biggest decrease in Eastern Europe along with Bulgarian Eurobonds, with the Romanian local currency heading towards the lowest level of the year. Poland, Hungary and Russia have also known a deprecation of at least 1 percent compared to the US dollar, and the market indices are falling.
This comes as the Eurozone is preparing for Greece's entry of default this week. On Friday, prime minister Alexis Tsipras said that he wants to hold a referendum on July 5 on proposed reform measures by creditors, and the Parliament approved the proposal on Sunday.
Following this announcement, Eurozone finance ministers have rejected the expansion of the aid program for Greece, which means that Greece has to pay the EUR 1.6 billion debt to the International Monetary Fund (FMI) due on June 30, risking going into default. As a result of this, banks will be closed in Greece for an undetermined period, as per indications from the National Bank of Greece.
Natalia Martian