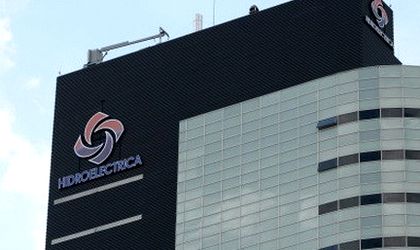 The Competition Council has applied fines of RON 165.8 million (about EUR 37 million) to Hidroelectrica SA, Romanian energy provider, and 10 of its partners, primarily energy traders, for making anti-competitive deals on the market for electrical energy, according to a press release from the Council.
Hidroelectrica SA, Elsid SA and Electrocarbon SA have admitted their anti-competitive acts, earning reduced fines as a result, EUR 4.6 million, EUR 570,000 and EUR 193,000 respectively, said the Council. The highest fine was applied to Swiss electricity trader Energy Financing Team AG, of around EUR 16 million, the Council announced.
Throughout their investigation, started in early 2012, the Competition Council analyzed the long-term contracts made between Hidroelectrica and certain electrical energy providers and eligible consumers on the electrical energy market, looking at their purpose, market conditions, positions held on the market, contract length, etc., they said.
As a result of their investigation, the Council observed that the contracts resulted in the obstruction of the market for other electrical energy producers and suppliers, leading to the hindering of the market's development throughout the sector's process of liberalization. "Basically, the entire quantity of energy produced by Hidroelectrica was being delivered based on these long-term contracts, the other participants on the market no longer having access to this cheap energy source", said Bogdan Chiritoiu, president of the Competition Council.
These contracts also had an impact on Hidroelectrica's competitors, who could not offer their product at a competitive price, thus restricting their access to the group of clients enjoyed by Hidroelectrica, explained the Council. Furthermore, the Council added, the clauses regarding delivery of electrical energy mentioned in the long-term contracts lead to lowering liquidity levels and distorting the reference price for the electrical energy market in Romania. "Through these contracts, competition on the market for electrical energy was distorted, the parties involved aiming to consolidate their position and to obtain certain economic benefits without exposing themselves to the level of risk associated to a competitive market," added Chiritoiu.
Also this month, the Competition Council issued fines for the SC Intercomfilm Distribution SRL and SC Hollywood Multiplex Operations SRL companies (some EUR 37,000) for an anticompetitive agreement on the market of movie exploitation in cinemas, according to a Council press release. The two companies had concluded a contract between them that fixed the resale price, including a clause that stated that "the minimum price of cinema entrance tickets shall be jointly set", stated the Council.
Andreea Tint