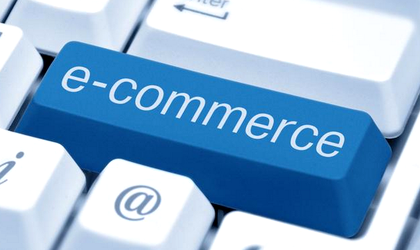 With 14 percent of companies buying online and 8 percent selling online, Romania has among the lowest shares in the EU, according to Eurostat, only surpassing Bulgaria (13 percent in e-purchases and 9 percent in e-sales) and Greece (11 percent and 7 percent) in this aspect.
Among the EU member states in 2014, electronic purchases were made by more than half of enterprises in Austria (68 percent), the Czech Republic (56 percent), Germany (54 percent), Finland and the United Kingdom (both 51 percent), while for e-sales, the share was lower in every member state. It however concerned at least a quarter of enterprises in Ireland (32 percent), Sweden (28 percent), Denmark and Germany (both 27 percent), Belgium (26 percent), the Czech Republic and the Netherlands (both 25 percent).
Regarding turnover generated from e-sales, Ireland was, among those for which data are available, the member state registering the highest share (37 percent of total turnover of enterprises), ahead of the Czech Republic (30 percent), Slovakia, Finland and the United Kingdom (all 21 percent). Romania stands at the opposite end of the scale with 8 percent, along with Cyprus (6 percent), Bulgaria (5 percent) and Greece (1 percent).
In 2014, more than twice as many enterprises engaged in e-purchases than in e-sales at EU level. While 40 percent of enterprises made purchases electronically, only 19 percent of enterprises made electronic sales. The percentage of turnover on e-sales amounted to 17 percent of the total turnover of enterprises with 10 or more persons employed in the EU.
Based on size, 43 percent of large enterprises made e-sales corresponding to 24 percent of total turnover in this size class. Similarly, 28 percent of medium sized enterprises made e-sales corresponding to 13 percent of total turnover in this size class. By contrast, 17 percent of small enterprises engaged in e-sales, corresponding to only 6 percent of the turnover of such enterprises.
When it comes to e-commerce within and outside the EU bloc, 2 percent of Romanian companies made sales online to other member states, 1 percent outside the EU, while 12 percent sold on the local market.
In 2014, while 18 percent of EU enterprises sold electronically on their domestic market, e-sales abroad were more limited: 8 percent sold online to customers in another EU member state, and 5 percent to customers in non-EU countries.
Natalia Martian