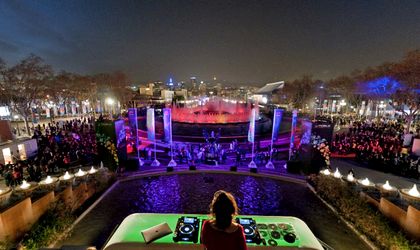 Eleven Romanian communication & software companies are showcasing their products and services at the Mobile World Congress 2013 taking place in Barcelona (February 25-28).
Arobs Transilvania Software, Allview, Simplus Invest, Transilvania Software, Appscend, IT Six Global Services, Creative Staff, Qualteh, iQuest Technologies, Evoline and DataTEK Group are displaying in the Romanian national pavilion, with a surface of 100 square meters, according to the Romanian Ministry of Economy.
The official catalog of Romania's presence at the Mobile World Congress 2013.
Representatives from these companies will meet over 100 foreign firms interested in their products and services and expect to close deals that exceed EUR 1 million.
Products and services displayed by the Romanian companies cover a wide range of technologies such as development of mobile, web and embedded applications, couponing and ticketing services based on SMS, offshore and nearshore software development, mobile payment products, GPS navigation systems, IT support, electronic products such as dual SIM mobile phones and tablets.
The eighth edition of the Mobile World Congress in Barcelona is reuniting 1,500 companies from 64 countries. The fair spans on 100,000 square meters and expects 100,000 visitors.
Picture from the Mobile World Congress website.
Otilia Haraga