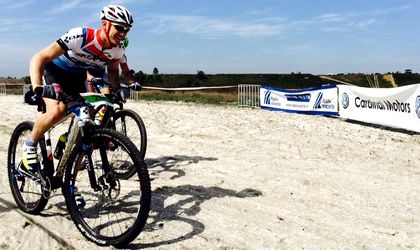 The wild beach in Corbu gathered on Saturday over 400 cyclists from Romania and abroad and dozens of supporters at Beach Race XCO, the only MTB cycling competition in Europe organized on sand. The international seafront event, supervised by the Commissioner of the International Cycling Union, Birkeland Bjorn, was attended by two national teams: the Republic of Moldova and Bulgaria.
Beach Race XCO is part of a broader strategy to promote the Romanian coastline at international level, through sport, alongside the Sand Marathon, another major sporting event, which took place late last month in Mamaia. According to a press release, the beach in Corbu was included among the most beautiful beaches in the world, ranking fourth.
The sports competition, accredited by the International Cycling Union, addressed both to professional and amateur riders, and took place on 20 kilometers, respectively 40 kilometers.
Beach Race XCO is organized by AndoVelo and SanaSport Sports Association, in partnership with the County Directorate for Sports and Youth Constanta.
Staff