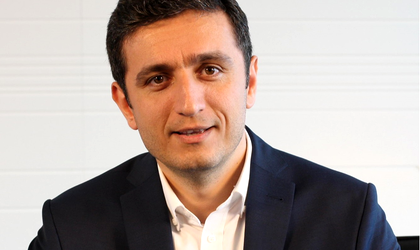 Cloud solutions business will register an average annual growth of 15-20 percent in the coming years, the market potential being estimated at EUR 200 million in 2018, according to Romanian cloud broker Ymens. The SaaS services (Software as Service) have a high growth potential in the local market, with cloud licences having the capacity to reach 15 percent of all sales of software solutions in Romania in the next four years, according to data by IDC research company.
Expected growth in the cloud market in Romania is in line with development trends and prospects in Europe. IDC data shows that businesses in the ERP (Enterprise Resouce Planning) cloud, document management and content collaboration or CRM (Customer Relationship Management) register a yearly increase between 16 percent and 31 percent, as compared to traditional IT companies which see an estimated rise of some  3 percent in business.
"Cloud is a natural step in the evolution of technology. Aligned with changes in perception, both from companies and individuals, the cloud can claim its value only once it delivers the promised benefits to users in a simple and fast way. This is our objective and we believe that each company will step to the cloud at the right time, thus there is a high probability for discussion in a EUR 200 million Romanian cloud solutions market in a few years. Cloud will undoubtedly be a central piece in the puzzle of the future, and will generate not only sustainable technological advance for the society, but also a substantial positive impact in our everyday lives,"says Costin Matache, Ymens general director.
Email is the main business solution currently used among SMEs in Romania (64.3 percent), followed by electronic billing solutions (39.1 percent) and data storage (36.8 percent), according to data published by the National Council of Private SMEs in Romania in the White Paper of SMEs in 2015.
Over 26 percent of respondents see the use of new technologies as opportunities for  business development, while subscriptions to monthly IT services similar to cloud have registered a significant increase, from 5.16 percent in 2014 to 18.9 percent this year. According to experts, the number of cloud applications will increase at least 10 times within five years. At the moment, over 60 percent of enterprise companies using cloud in some form, which makes experts believe that in the future SMEs and public institutions will increasingly consider using cloud technologies as a first option and for efficient computerization.
Over 25 percent of SMEs say they already use business solutions for customer relationship management (CRM) and 16.4 percent have already implemented solutions for enterprise resource planning (ERP), according to a study Ymens during the first half of 2015 among 359 small and medium-sized companies in Romania. Of the respondents, over 36.5 percent showed their interest towards the purchase of a solution, and 30.6 percent were interested in ERP solutions.
According to the White Paper of SMEs, data security is the main benefit of business software applications for 47.4 percent of small and medium companies in Romania, followed by data availability (42.2 percent) and easy team collaboration (28.6 percent).
Ymens, a Teamnet Group member company, is the first cloud broker in Romania that offers cloudsourcing solutions. Ymens' cloud technology platform was developed following an investment of EUR 1 million.
Natalia Martian