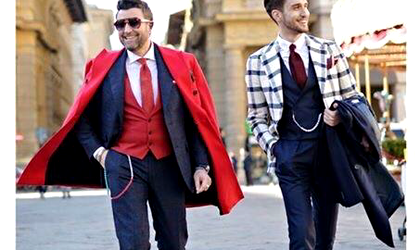 Viggo, a Romanian clothing brand producing complete men's outfits has made plans for expansion both locally and on an international level, company representatives say, aiming to reach an annual turnover of EUR 600,000 and an EBIT of 10 percent.
In Romania the company will open four new brand stores, while internationally the first target will be Prague's largest mall. On the long run, Viggo aims to expand to several large European cities.
The initial local investment reached EUR 800,000 and went into its 600 sqm first store, a warehouse and stock. The first store is positioned in Bucharest's Romana Square, inside a historic house on Lascar Catargiu.
Viggo looks to open four new units this year, of which three during this season (in AFI Palace Cotroceni, Baneasa Shopping Center and Constanta) and one in September (inside Parklake Mall Bucharest).
Each unit open by the company has an initial budget for EUR 110,000 to EUR 150,000, with an optimum space of 150 sqm.
Company representatives say that this year's marketing budget raises up to EUR 80,000. Viggo has a 100 percent Romanian ownership.
Natalia Martian