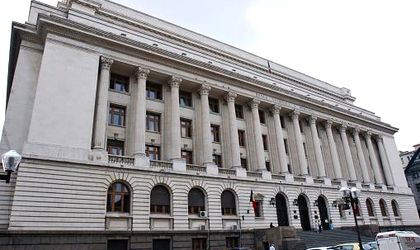 The National Bank of Romania decided on Monday to maintain the key interest rate at 5.25 percent, in a move to resume and consolidate disinflation whose outlook is marked by risks in the domestic economy and the weak economic recovery of the Euro zone.
The NBR said it keeps a prudent stance on monetary policy in order to anchor inflation expectations and to meets its medium-term target on the rate.
"These decisions are aimed at resuming and consolidating disinflation, whose outlook is further marked by risks and uncertainties related to domestic developments, including the persistence of structural rigidities across the Romanian economy as well as the euro area and global economic recovery," said the central bank in a statement.
The Romanian economy is slowly recovering amid the recession in the Euro zone and the upward trend of the inflation rate has been tempered, according to the NBR.
The annual inflation rate dropped to 4.56 percent in November 2012 from the 5.33 percent peak in September 2012.
The NBR targets an end-year inflation of 2.5 percent this year, with a percentage point variation band on either side. The central bank lowered the key rate by 75 basis points, slashing it by 25 basis points in the first quarter of 2012.
Ovidiu Posirca