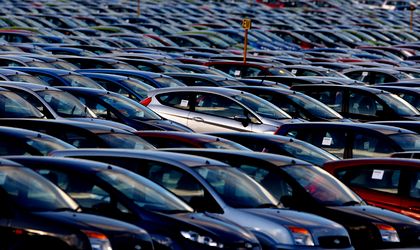 Romanians bought some 43,000 cars since the beginning of the year, July monthly sales hitting the highest level since May 2012, according to the Automotive Manufacturers and Importers Association (APIA). However, this is not all good news, as sales reported in the first seven months of 2013 dropped by 14 percent y-o-y, according to the same source.
Out of the total sales Dacia sold 11,346 units (31.5 percent of total car sales in first 7 months of 2013 ), Volkswagen (4,149 units/11.5 percent), Skoda (2,769 units/7.7 percent), Renault (2,091 units/5.8 percent), Ford (2,042 units/5.6percent) and Hyundai (1,631 units/4.5percent).
Dacia's Duster was the best sold car, followed by Sandero, Volkswagen Golf and Skoda Octavia.
Car acquisitions made by companies sustained the market in the first 7 months of 2013, accounting for 76 percent of sold volumes.
The delayed start of the Rabla program –  the cash for clunkers program in which owners of old vehicles receive a voucher to buy a new vehicles when turning in their car – and restricted access to credits has reduced the share of cars bought by individuals to only 24 percent.  However, in July this hiked to 47 percent.
While sales of new cars remain on a downward trend, Romanians continue to prefer used ones. Some 128,000 used passenger cars were bought in the first 7 months of 2013 and 25,700 utility vehicles, up 44 percent and 7 percent, respectively, against the same period of 2012.
Simona Bazavan