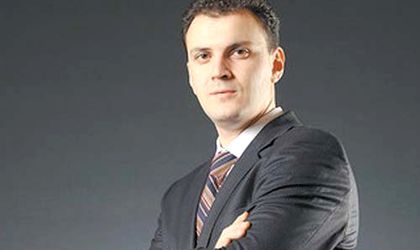 The National Anticorruption Directorate (DNA) has brought new corruption charges against local businessman Sebastian Ghita related to deeds from the time he was MP and before that, according to Mediafax newswire.
The DNA charged Ghita with influence peddling, fiscal evasion, money laundering, complicity to changing the use of EU funds and corrupting voters during the 2012 parliamentary elections and the 2014 presidential elections.
According to anticorruption prosecutors, the businessman paid EUR 350,000 to influence the vote in the Republic of Moldova in favor of Victor Ponta during the 2014 presidential elections.
In the influence peddling and tax evasion case, prosecutors have also extended the sequester on the businessman's assets to include the accounts of 51 companies he controls.
The initial sequester on his assets was placed this April after the businessman had been previously charged by DNA with supporting a criminal group in the case of Iulian Hertanu, the brother-in-law of Romanian PM Victor Ponta.
The former PSD member was charged alongside Virgiliu Roman, the head of production of Hidro Prahova, Mircea Cosma, the Prahova County council president and his son, PSD MP Vlad Cosma, of having supported the criminal group Iulian Hertanu was part of in accessing European funds for a contract to expand the water supply network in Comarnic, Prahova County. The contract was worth approximately EUR 10 million.
Ghita claims he didn't know Hertanu at the time the PM's brother-in-law signed the contract with Hidro Prahova and that they met one year later.
Simona Bazavan