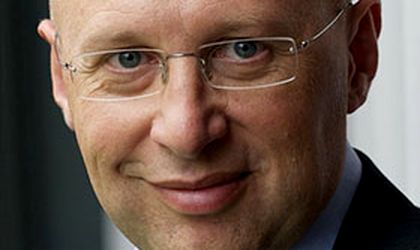 Stefan W. Hell, one of the three Nobel prize-winners in the field of Chemistry this year, was born on December 23, 1962, in Arad, Romania. Since 2012, Hell has been an honorary member of the Romanian Academy.
According to nobelprize.org, Stefan W. Hell is a german citizen and graduated from Heidelberg University in 1990. Hell left Romania in 1978, after his freshman year in highchool.
Eric Betzig, Stefan W. Helland William E. Moerner were awarded the Nobel Prize in Chemistry 2014 for having bypassed the limits of visibility of a normal microscope. Due to their achievements the optical microscope can now peer into the nanoworld.
Two separate principles were rewarded. One enables the method stimulated emission depletion (STED) microscopy, developed by Stefan Hell in 2000. Two laser beams are utilized; one stimulates fluorescent molecules to glow, another cancels out all fluorescence except for that in a nanometre-sized volume. Scanning over the sample, nanometre for nanometre, yields an image with a resolution better than Abbe's stipulated limit.
Eric Betzig and William Moerner, working separately, laid the foundation for the second method, single-molecule microscopy. The method relies upon the possibility to turn the fluorescence of individual molecules on and off. Scientists image the same area multiple times, letting just a few interspersed molecules glow each time. Superimposing these images yields a dense super-image resolved at the nanolevel. In 2006 Eric Betzig utilized this method for the first time.