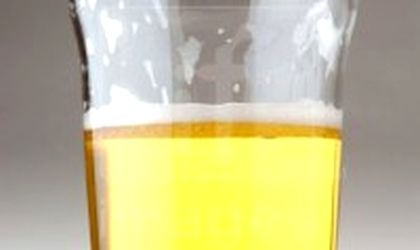 Romanians drank 16.3 million hl of beer in 2013, more than 10 percent less than the previous year, according to the Brewers of Romania Association.  The association's five main members – Bergenbier, Heineken Romania, Romaqua Group, United Romanian Breweries and Ursus Breweries – account for over 90 percent of the beer sold in the country.
"Despite the efforts of local brewers to maintain the positive trend reported in 2012, the beer market reported a significant contraction in 2012. The consumers' low income level and distrust in the state of the economy, fiscal pressure and unfavorable weather in the summer time represented the key factors that led to the market's decline in 2013," explained Onno Rombouts, the president of the Brewers of Romania association and also the managing director of Heineken Romania.
Per capita consumption stood at 81 liters last year according to the association.
The market's evolution in 2014 depends on the authorities drawing the right conclusions and supporting the sector, said Rombouts . "Following last year's drop, we are counting on the Romanian authorities to ensure fiscal predictability and a fair fiscal treatment for the fermented drinks sector," he explained.
Evolution of Romanian beer market (million hl, Brewers of Romania data)
2005    2006    2007    2008    2009    2010    2011    2012    2013
15.2       17.7       19.4      20.2     17.6       17        17        18.2       16.3
The beer sector already contributes 60 percent of all the excise tax revenues collected by the state for alcohol products, twice the European average, according to the association. Also, the excise tax represents half of a beer's shelf price.
With 98 percent of the beer drunk in Romania being produced locally, the beer industry is an important player in the local economy and the evolution of consumption directly impacts the brewers business, according to the association. For example, last year's drop led to local producers reducing their investment budgets by EUR 10 million. Their total investments amounted to EUR 62 million in 2013. Over the years, the Brewers of Romania members invested some EUR 1.25 billion in Romania.
The Brewers of Romania Association's members employ over 4,250 people in the 12 breweries they operate.
Simona Bazavan